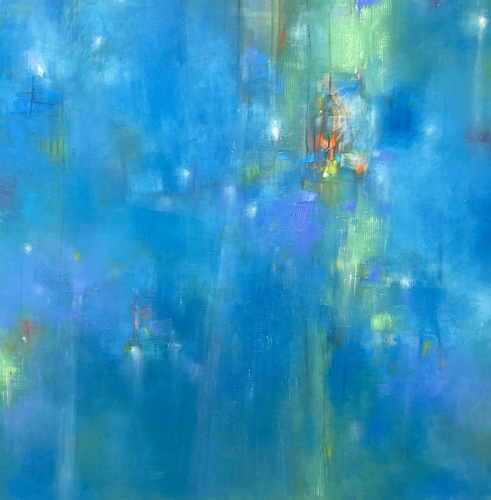 "It's good to have an end to journey toward, but it's the journey that matters, in the end." Ursula K. LeGuin

In her work, multi - media visual artist Erika Manning explores the concepts of balance, of empty space versus overcrowding, of mapping and charting, as well as individual and collective history. The images relate to the natural world and are loosely inspired by meditation, the dream state, fog, ocean, stars, masts, topographical maps, trees and rock.
While Erika strives for a finished image, the beauty for her is in the process of creating which she sees as a spiritual practice. She enjoys using a rich, saturated color pallet to celebrate the unlimited capacity of the spirit.